I love gifting people and to give specifically gifts that I know the person really wants. If you're not one of those people or simply don't know the person that well, just give them something truly useful: a reusable straw! They're incredibly cute, hygienic, and come with their own colourful case! The #1 gift that will never go wrong.
- Elisabete, Sales Assistant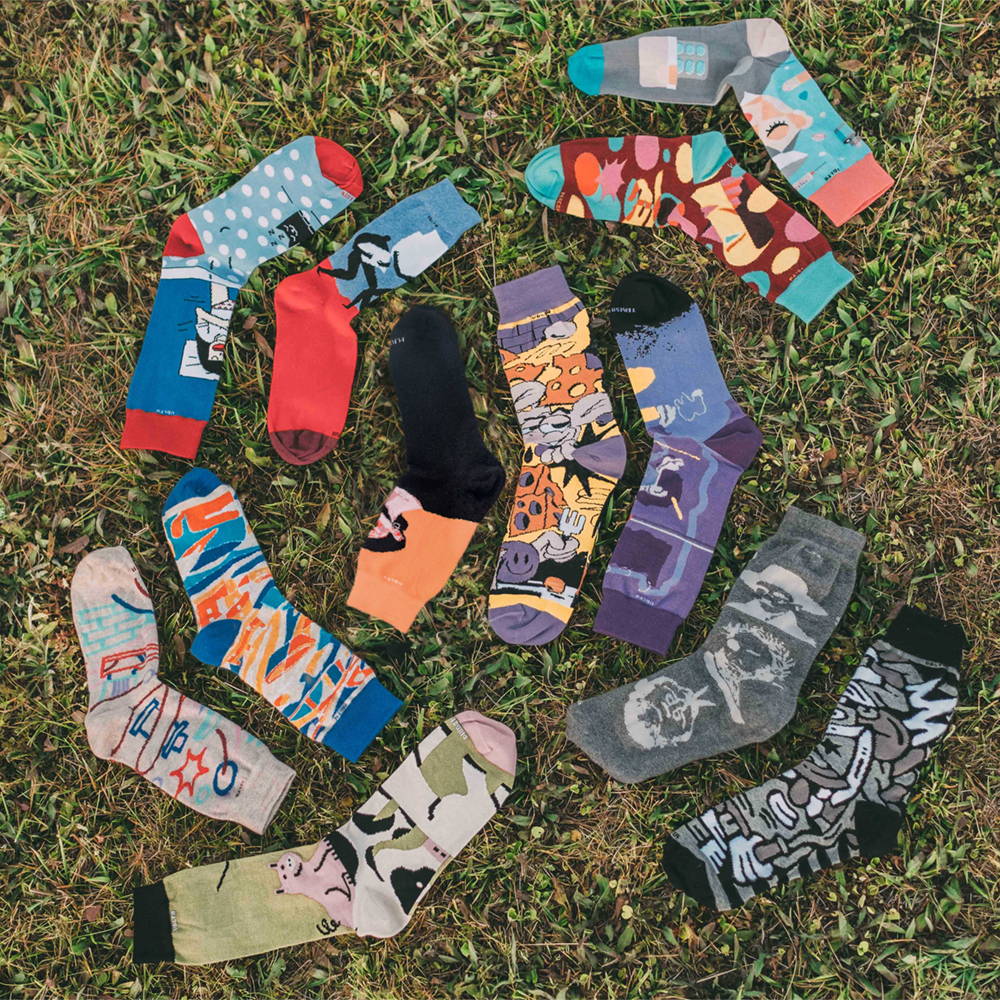 I'm really commited to Projeto Volta, I bought 3 pairs already and probably I will collect all of them. It's a perfect gift when it has a special purpose and is made with traditional weaving techniques and when you wear something proudly because they were illustrated by Portuguese artists. How cool?!
I believe when buying presents we should have one vital question in mind: is it going to be of great use or will it sit in the corner for years and years? (Unless you're thinking of buying a sofa, in that case, look for one so comfy that it will sit in the corner for *decades*).
With that in mind, a kit featuring a snack box + a bento box + a plant straw seems like a pretty easy win! 😉
- Kika, Communication Executive
Who doesn't love a nice perfume?! Some say it is a bit weird giving perfumes as gifts because you may (or may not) be implying that the person smells bad, but i don't feel that way about this kind of gifts. I love getting perfumes as gifts!!
My favorite one from Clash's selection is called English Garden and it does smell like a nice garden!
A super effortless gift, backpacks can always be of some use to almost anyone. Rains features a range of beautiful minimalist and waterproof styles, and this Mini Roll Top has to be one of their most unique designs. It has a small laptop compartment for everyday wear and with its depth and adjustable top, it can be easily fit a change of clothes for a quick daytrip once restrictions start to be lifted.
The holiday season is definitely here. Where normally around this time of year we would all be spending our weekends discovering some amazing Xmas markets while sipping hot drinks and crossing out a few gifts from the shopping list, we are currently under restrictions. Gladly that is no reason to ignore the season, and this year I have already picked something from the brand OWL paperlamps for the youngsters of the family. Known as super cool lighting objects that are sure to please all ages, from kids to adults, they got my attention from day one. The choice however, was quite hard as they are all pretty magical, but in the end I decided to go with the roaring hippo.
- Benedita, Communication Consultant
Offering a wallet might be something you only did to your dad, but wetheknot took that gifting 'cliché' to a whole new level. Aside from being produced responsibly, their Vegan Leather Pouches are extra functional with a minimal design and plenty of storage, they come in a variety of cool colors, and can even be used as something other than a wallet. I don't really think there is anyone who wouldn't find a use for one of these.
The reusable Skittle Bottle is the stocking filler that people will actually use. Besides being a stunning bit of design, these are really effective at keeping liquids hot or cold, and can be practical in so many different scenarios - fresh water at the beach, warm tea at home, hot coffee at the office. They come in a variety of sizes and colors, complete with a fun emoji lid version for kids.
More Giftable Team Picks: