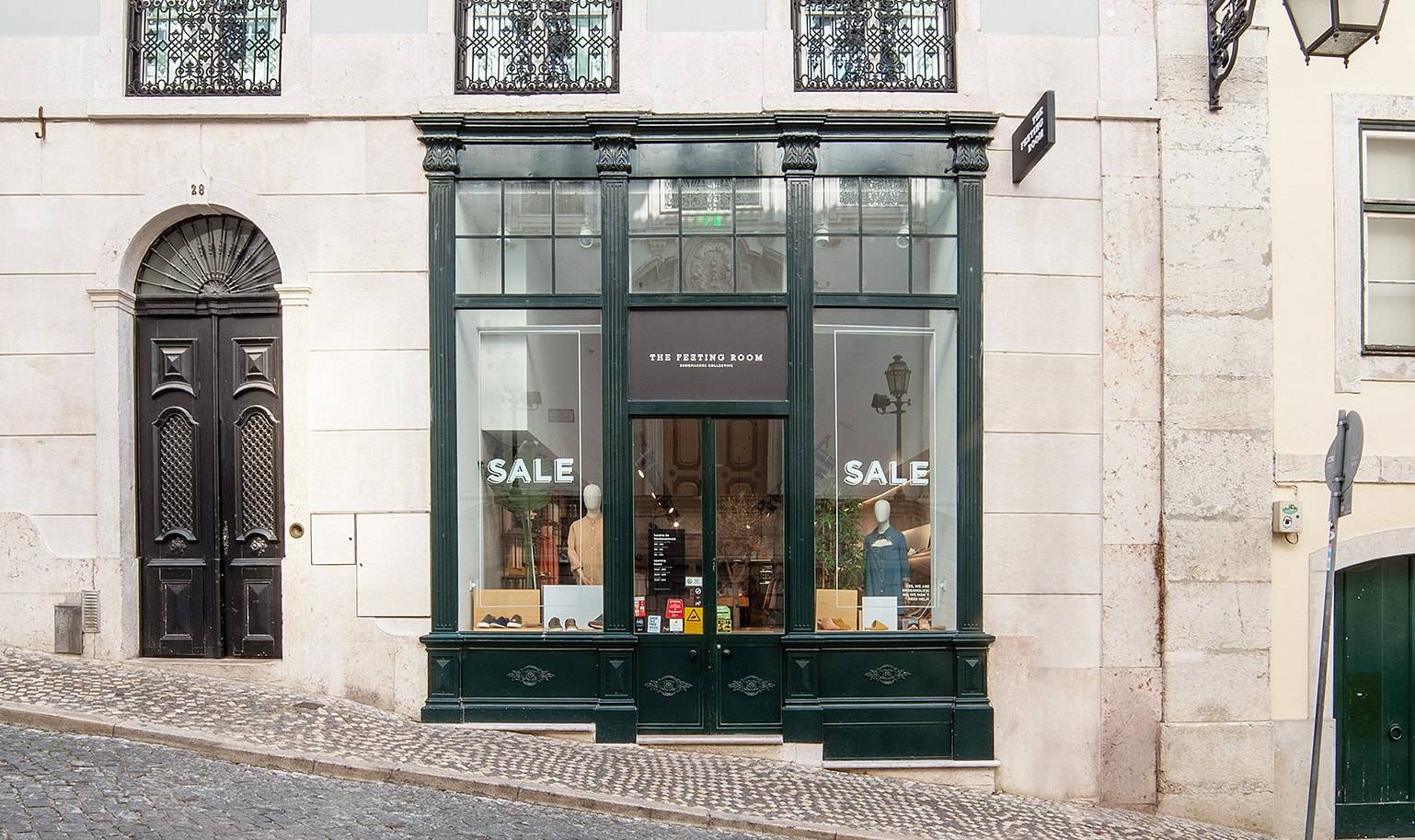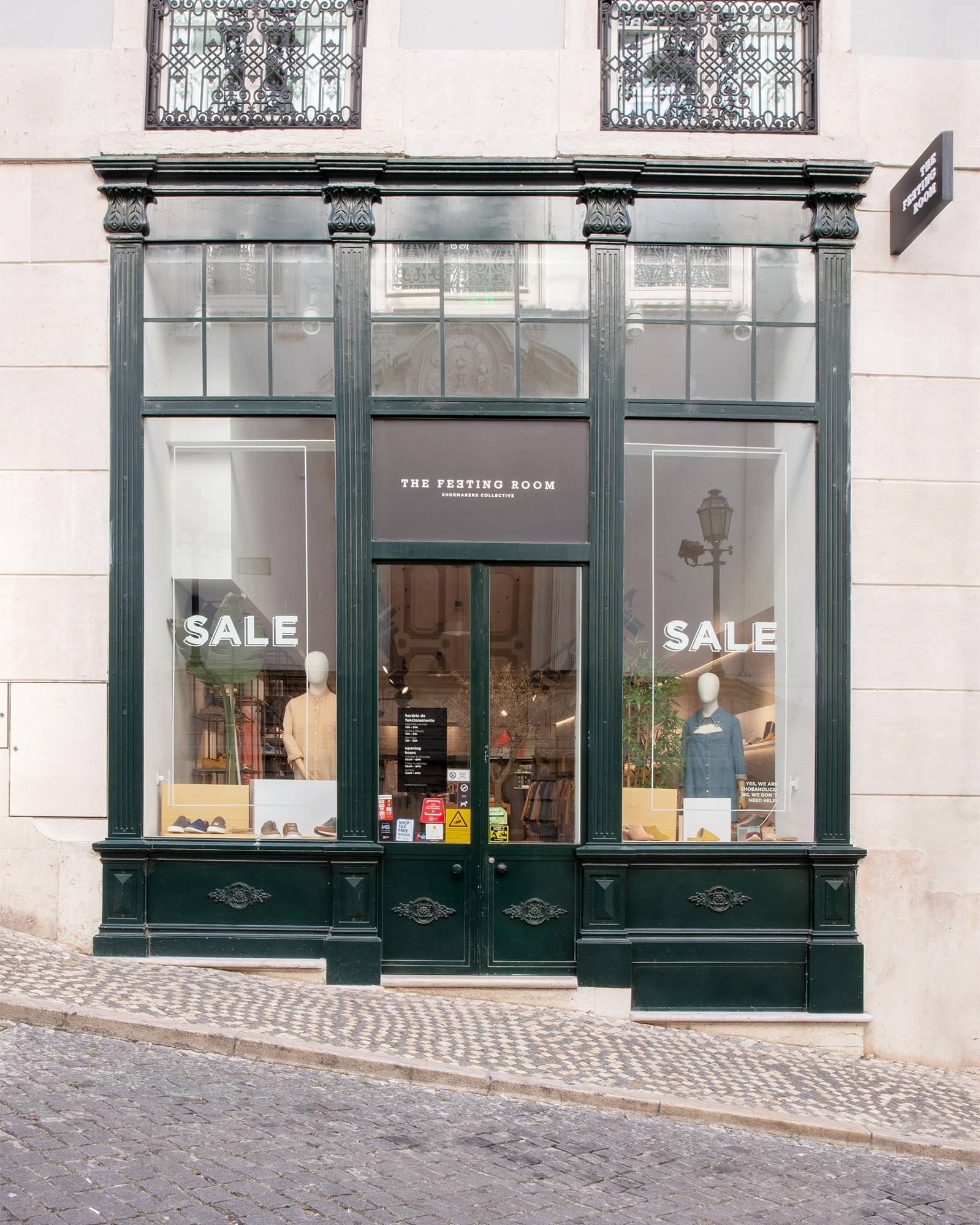 In December 2016, just as Lisbon emerged as a booming European hub, we opened our concept store in Chiado, the city's biggest shopping area where art, fashion and design meet.

Just around the corner Rua do Carmo and Rua Garrett, we settled in a former industrial bakery to which we paid homage by keeping the original majestic facade and centennial brick ceiling. Through blending these authentic elements with raw concrete walls and industrial wire displays, we created the perfect setting to introduce our curated selection of local brands, emerging Portuguese designers and renowned international labels.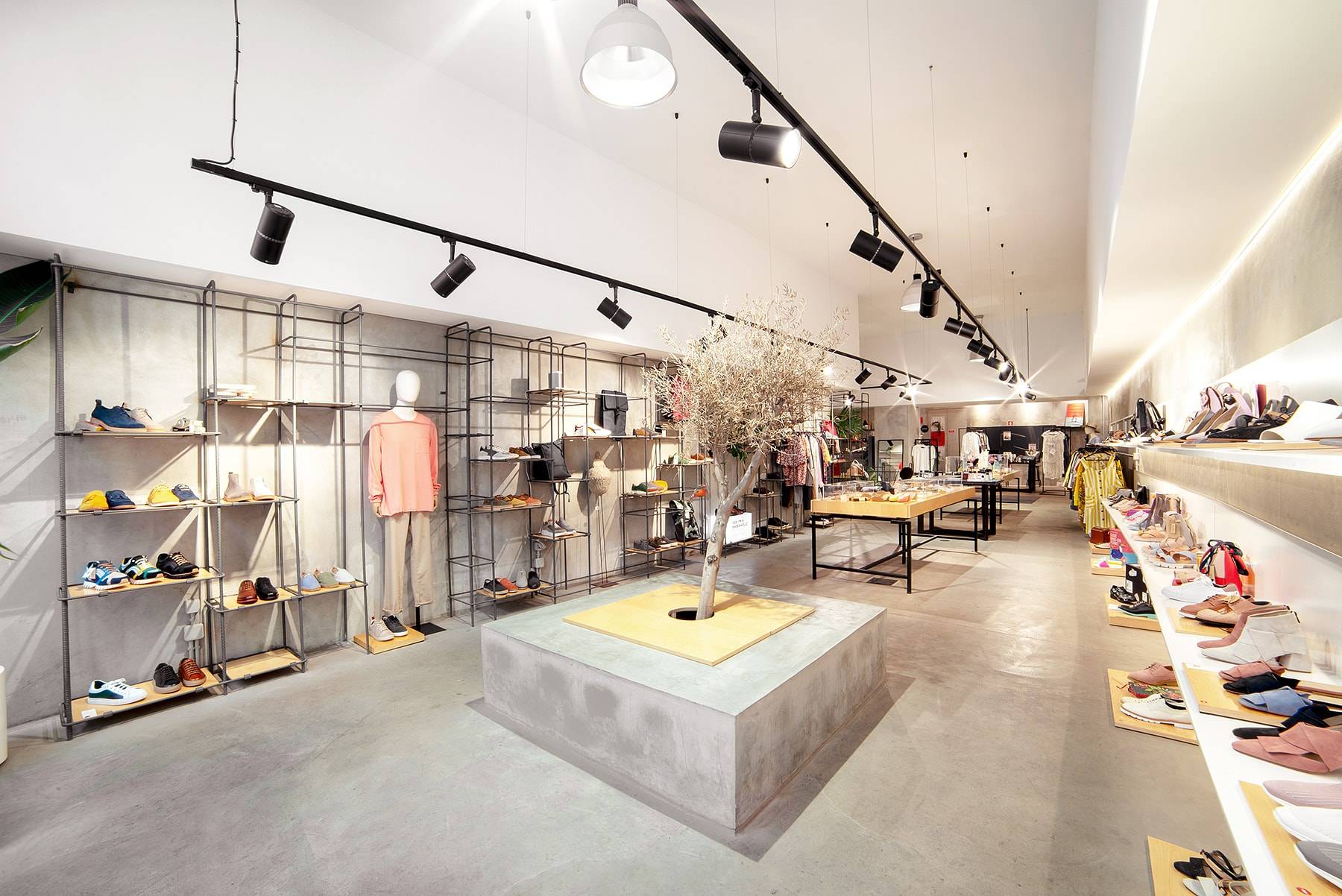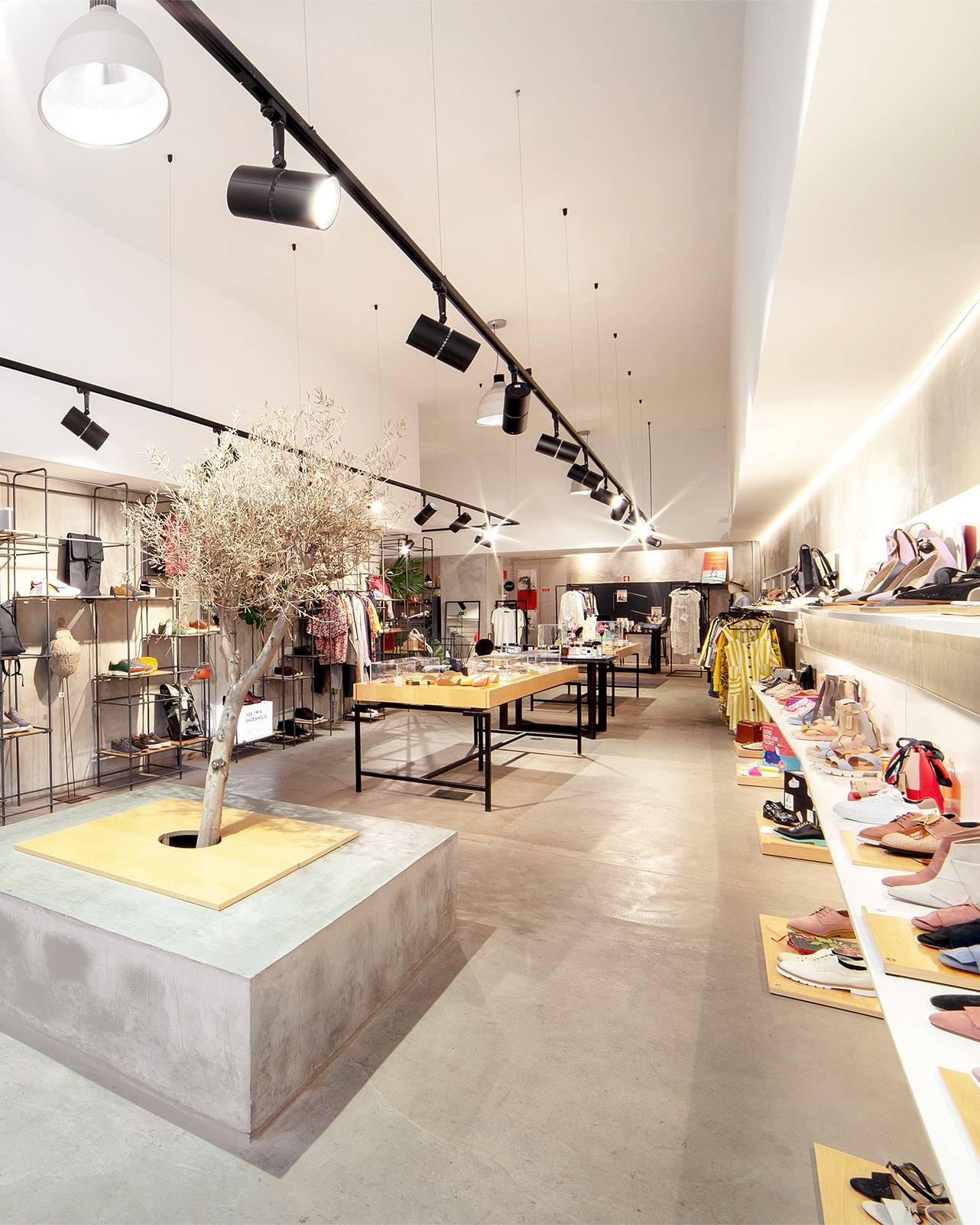 Within a roomy 300 square meter area we highlight men's and women's footwear from the best Portuguese shoes brands. The offer is complemented by a solid assortment of fashion and lifestyle products that range from clothing to home décor, accessories, stationery, and handcrafted jewellery.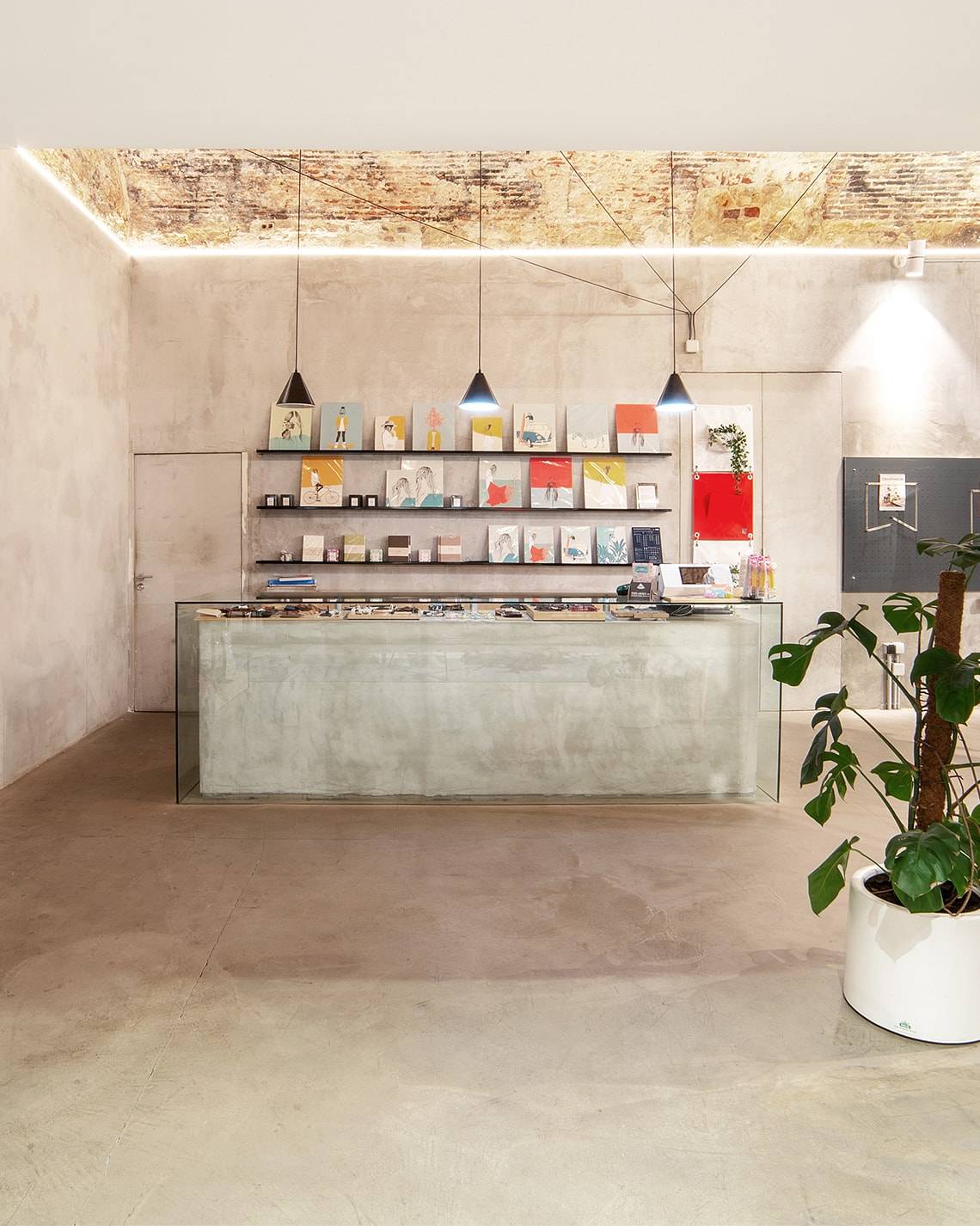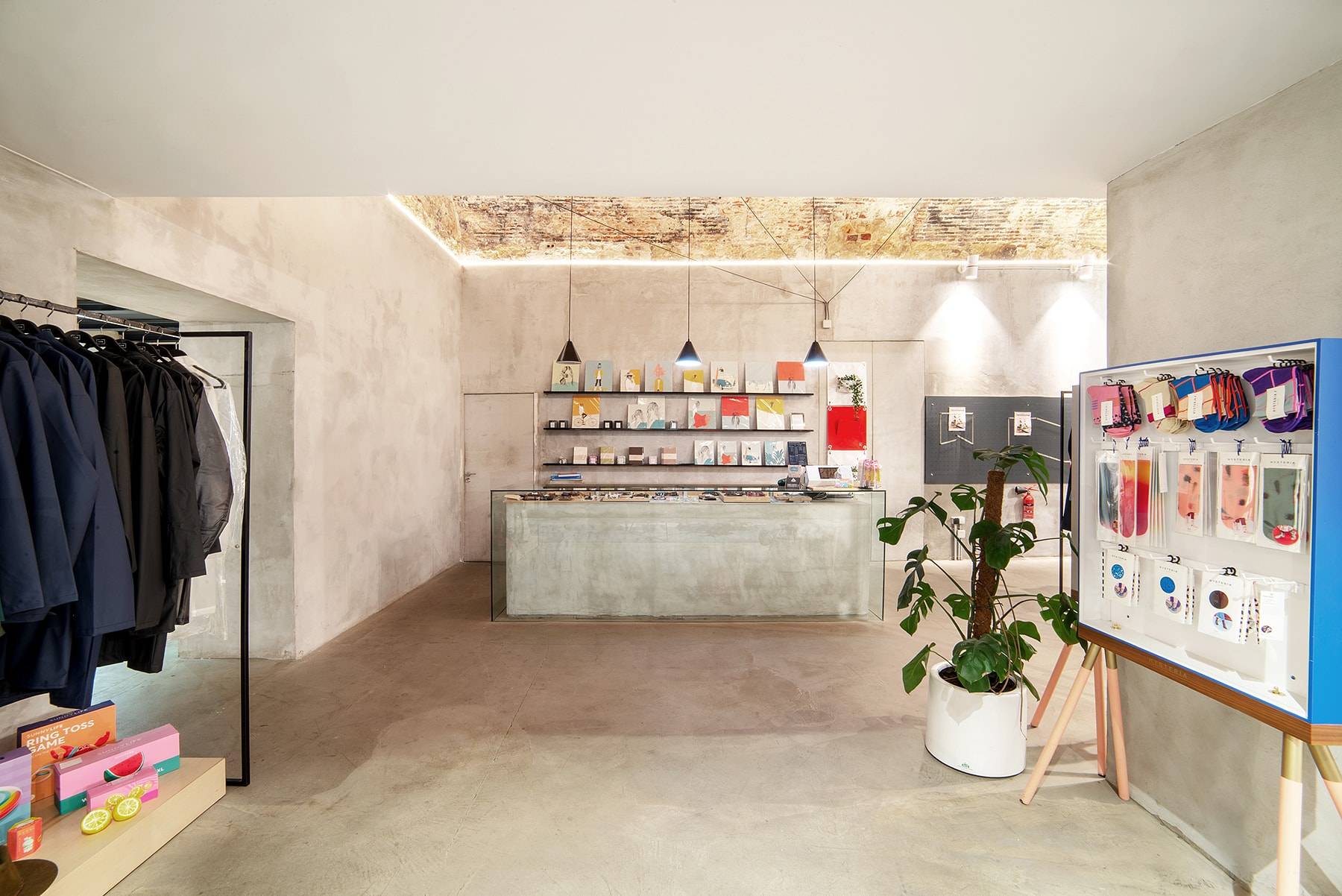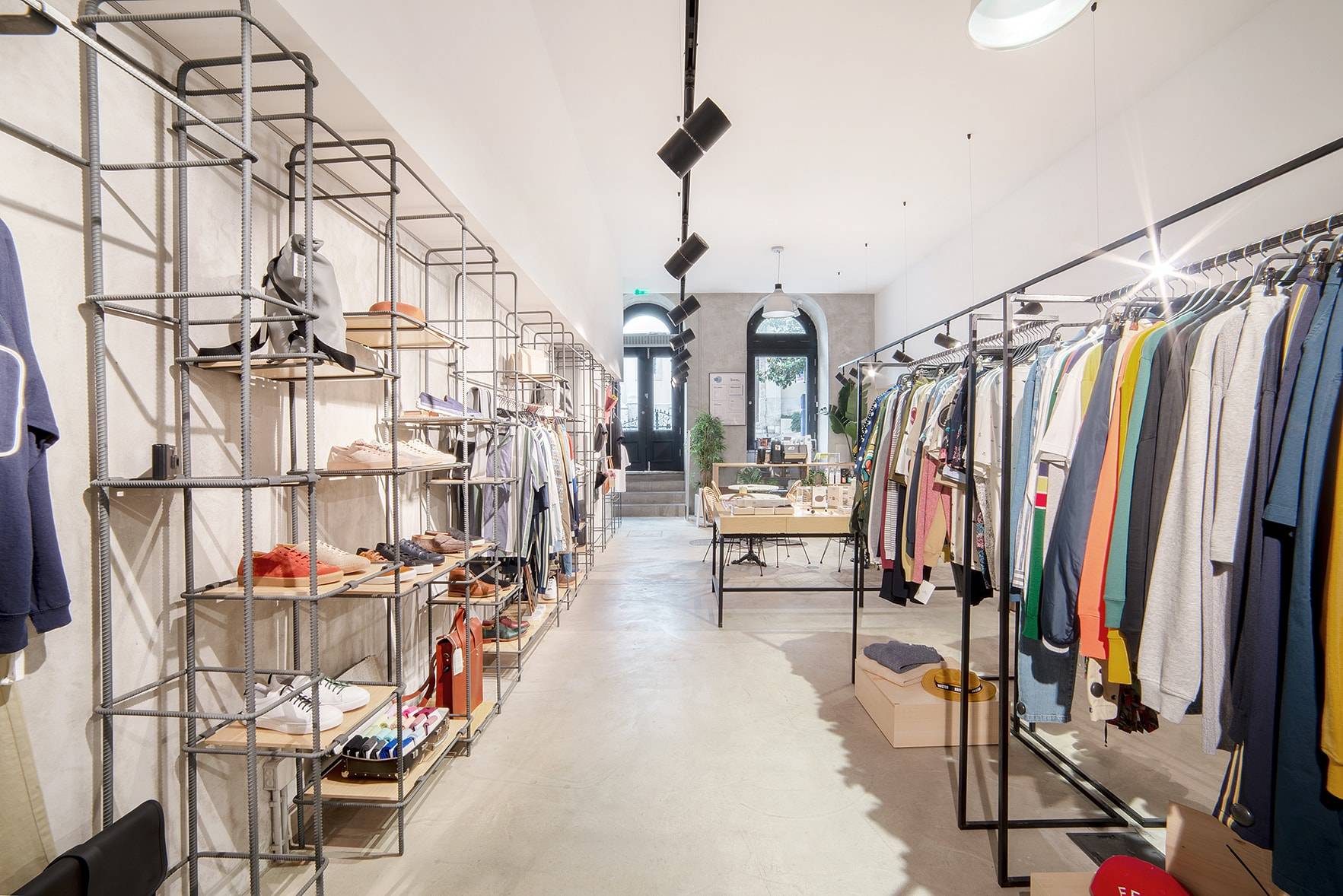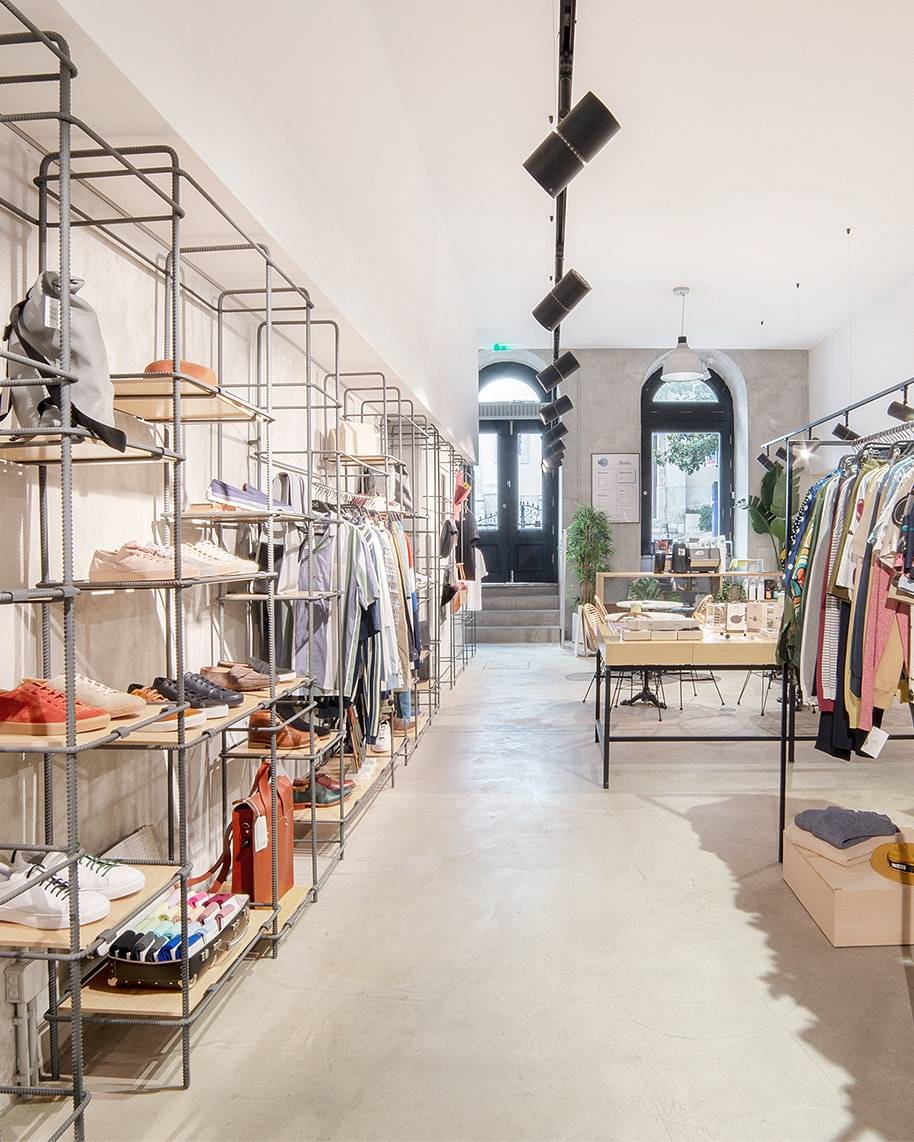 Designed to create an innovative shopping experience, our Lisbon shop also hosts exclusive shop-in-shop areas where specific concept brands are featured. Additionally, visitors are encouraged to rest and recharge from all the touring and shopping in Lisbon with an invigorating cup of SO Coffee Roasters' locally roasted specialty coffee and fresh baked goods.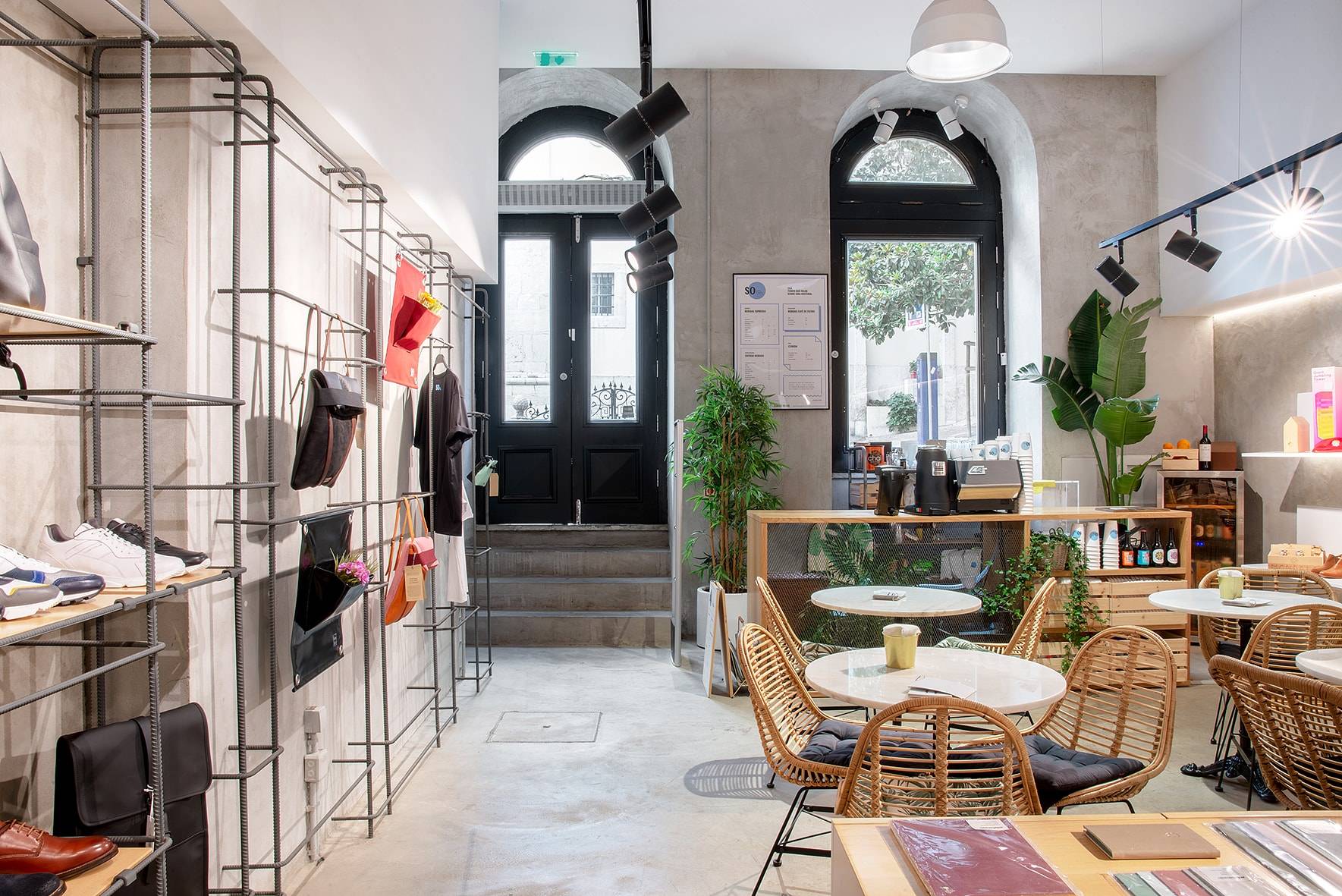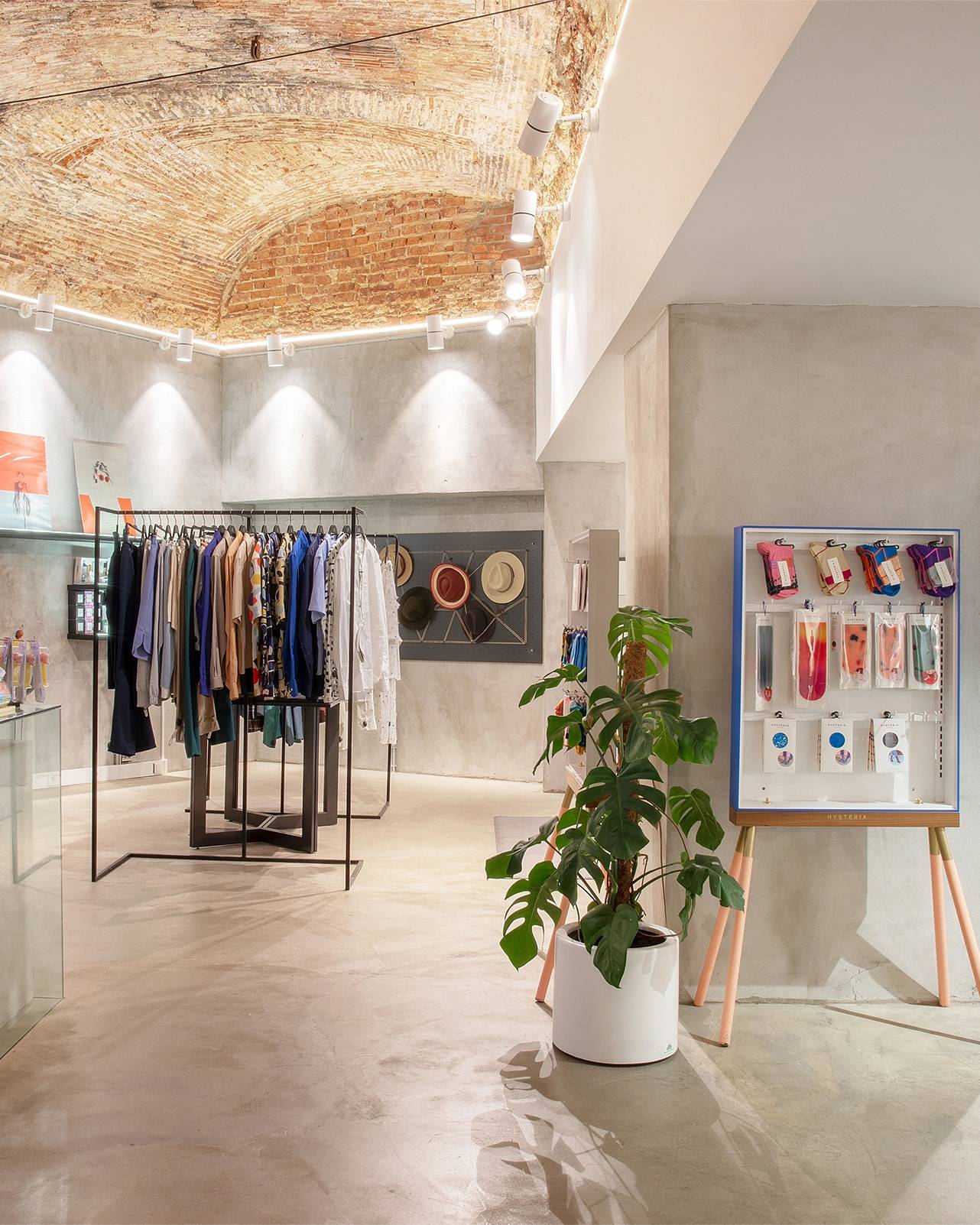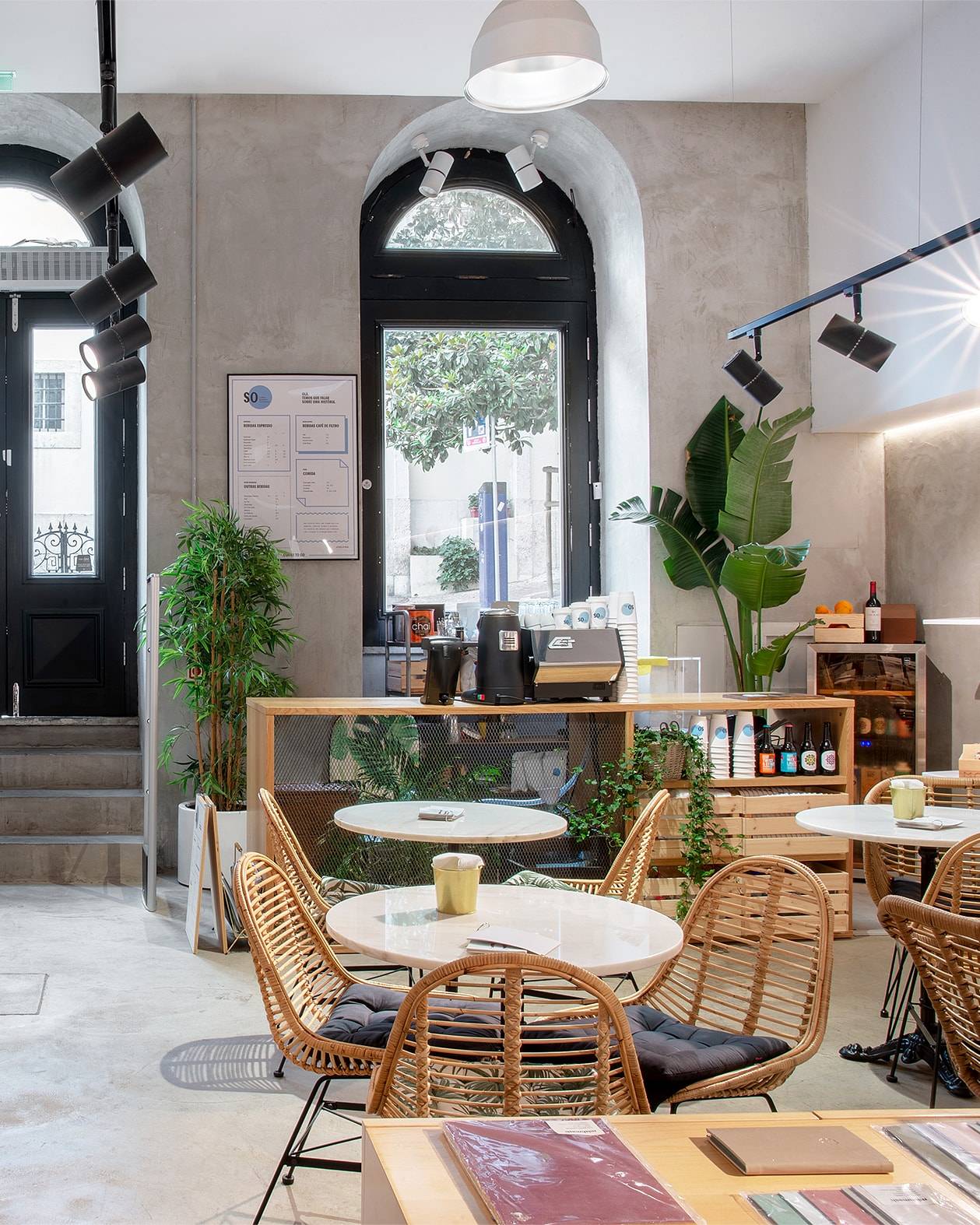 Calçada do Sacramento 26,
You are in advanced mode.
You can turn it off in left sidebar. To use advanced options, you will need to enter your own Google Maps API Key.
Get Google API Key
Monday to Wednesday: 10am-8pm
Thursday to Saturday: 10am-9pm
Sunday: 11pm-8pm
Free wi-fi
Gift wrapping
Credit and debit card
Pick-up in store
Pick to ship
Blue or Green subway line to Baixa-Chiado 10min walk from Rossio railway station

9min walk from Praca do Comércio
Brands available at The Feeting Room Lisboa:
+ 351 · Afield · Ambitious · Âme Moi · American Vintage · Ana João Jewelry · Anerkjendt · António · BAM · Barbarossa · Berriblue · Brixton · Bymyside · Carla Pontes · Carolina Curado · Castañer · Champion · Clash · Clay's Shoes · Cluoh · Commune de Paris 1871 · CORELATE · Cotton City Lisbon · Cuisse de Grenouille · Darkside Eyewear · Delikatessen · Duarte · Escuyer · Exceed Shoe Thinkers · FA VO · Fair Retail · Femi Stories · Fine & Candy · FIU - Jardins Suspensos · Fox Haus · Freakloset · FRNCH · G82 Jewelry · Gladz · Gonçalo Peixoto · Himitsu · House of Sunny · Hysteria by Happy Socks · Imauve · Ines Telles Jewelry · Inlu · Insane In The Rain · JAK · JJ Heitor · Lemoke · Lemon Jelly · Litoral · LSQ Shoes · LUCI · Luis Carvalho · Lund London · Lutreet · Manitou Amsterdam · Manjerica · Maria Maleta · Marias do Mar · Mishmash · MMUTT · Mondala · Monokel Eyewear · Monsieur Lacenaire · Native Union · Native Youth · NÄZ · Nobrand · NTH - Nothing To Hide · OBEY · OBI Clothing · Ocelot Chocolate · Officina Lisboa · Only2Me · Orate Officine · Orzhaus · Paisie · Palazzo VII · Pallas · Papillon - London Cosmetics For Men · Papiroga · Perks · PEZ · R Home Atelier · Rains · RVLT · Salinas · Six Edges · Smiski · Sneakers ER · Sonny Angel · SunnyLife · Superbo · Susana Bettencourt · Tea & Oatcakes · The Board · The Red Wolf · Tiwel · Turtle Shoes · Vertical L'Accessoire · ViraRetro · Walking Sticks · Wasabi · Weekend Barber · Westmister · WETHEKNOT · WK Design · Wolf & Son