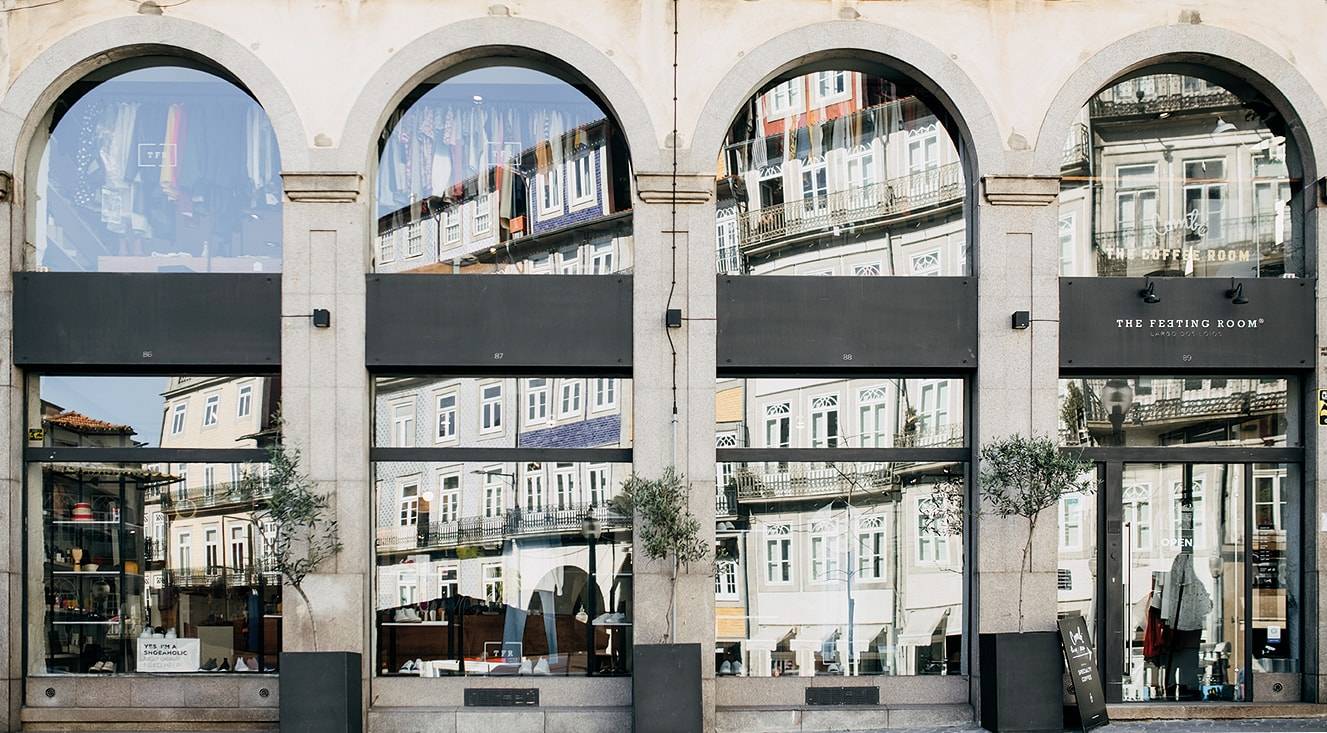 Open since April 2015, our Porto concept store is set in the newly renovated Largo dos Lóios square in the city's downtown, adjacent to the thriving arteries of Avenida dos Aliados and Rua das Flores.
Framed by four magnificent archways and boasting white-decked stone walls and wooden ceiling beams on its interior, our 200 square meters space is home to a curated assortment of local brands, upcoming Portuguese designers and established international labels.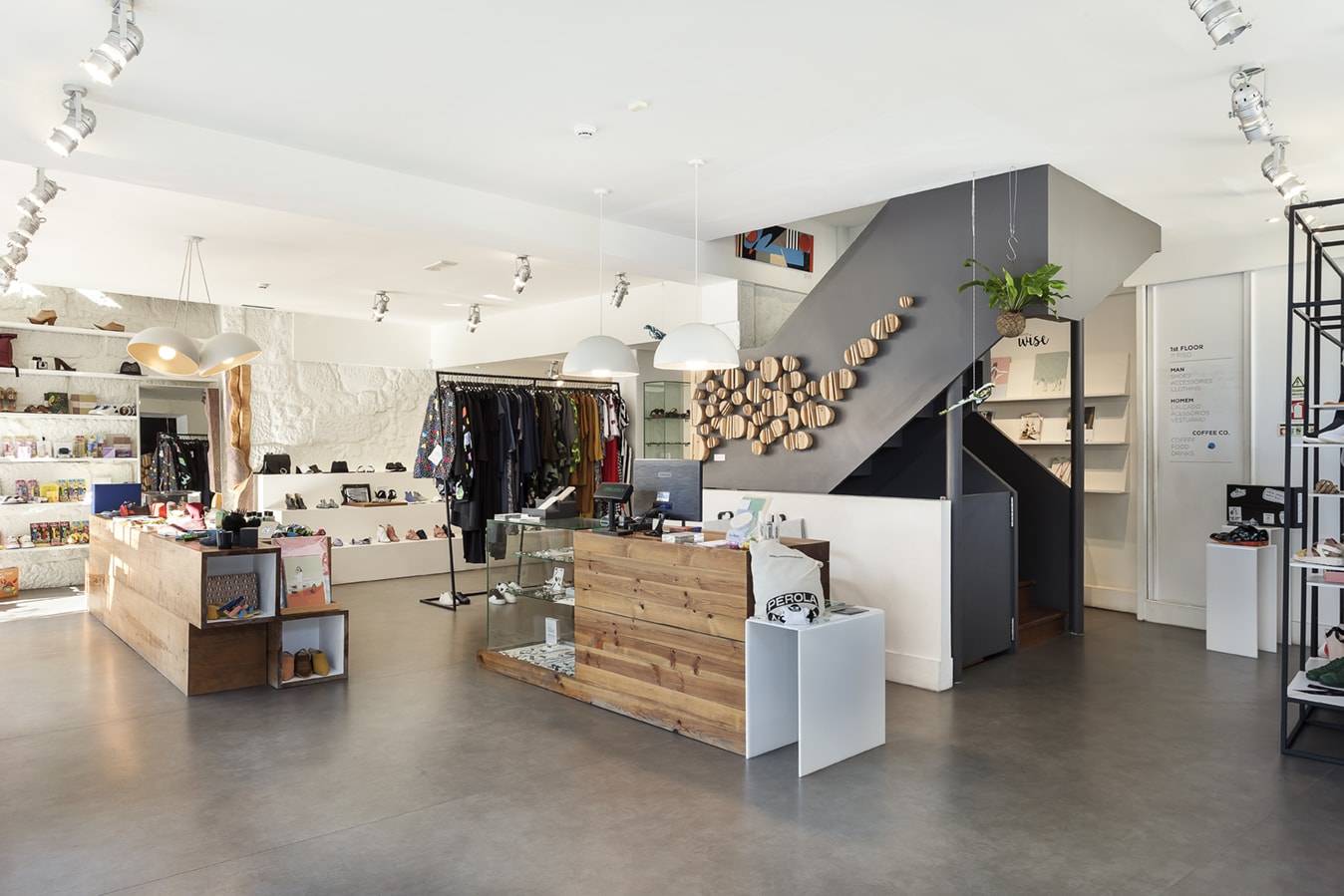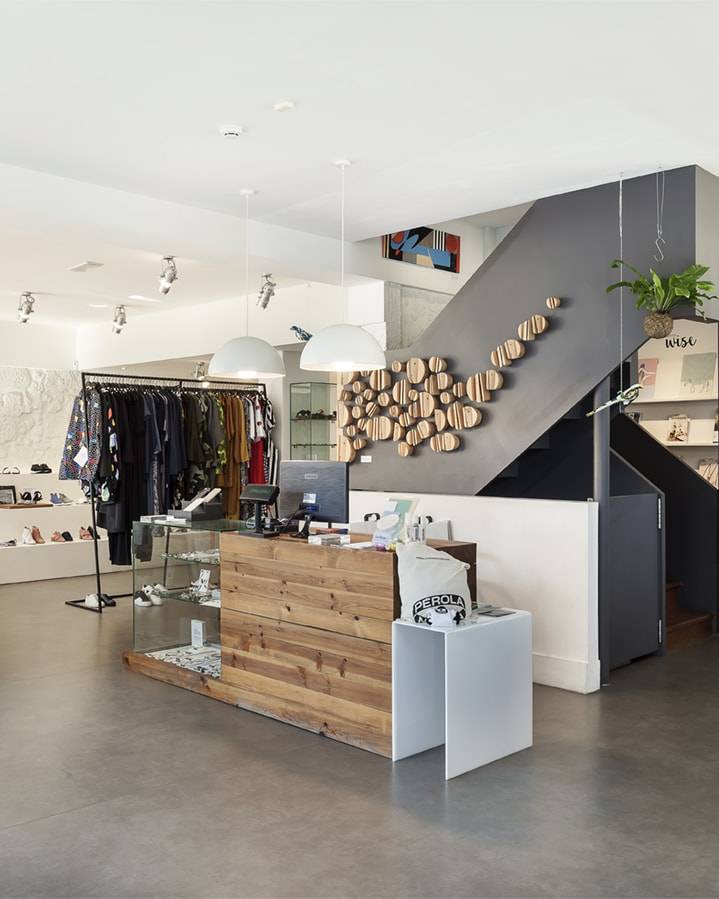 Divided across two floors, the centerpiece of our shop are shoes made in Portugal, ranging from timeless carryovers, such as minimalist sneakers and formal shoes, to trendier seasonal pieces.
Although footwear is the main event, our offer encompasses global fashion and design items and we harbor a selection of clothing, accessories, jewellery, home décor, stationery and more.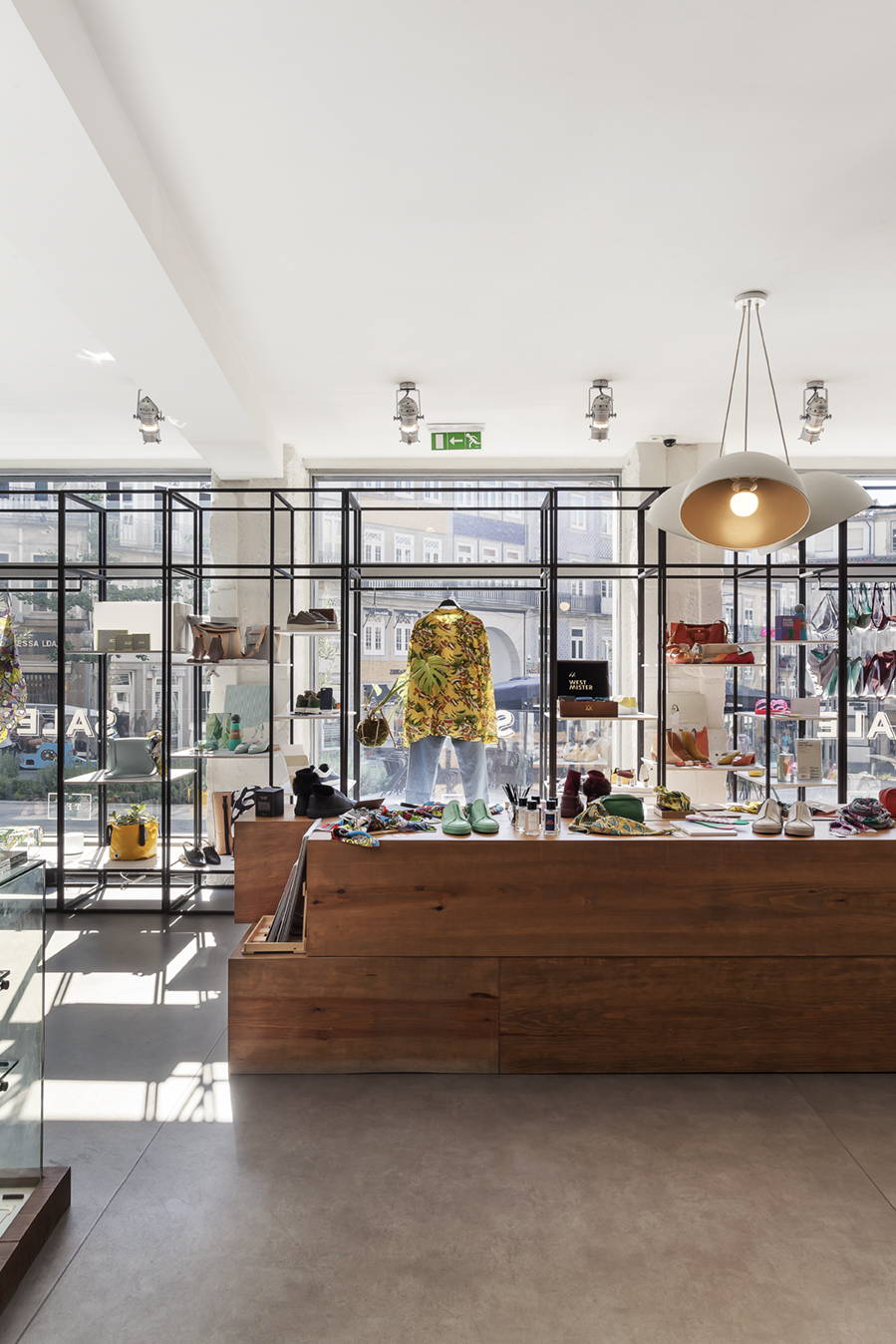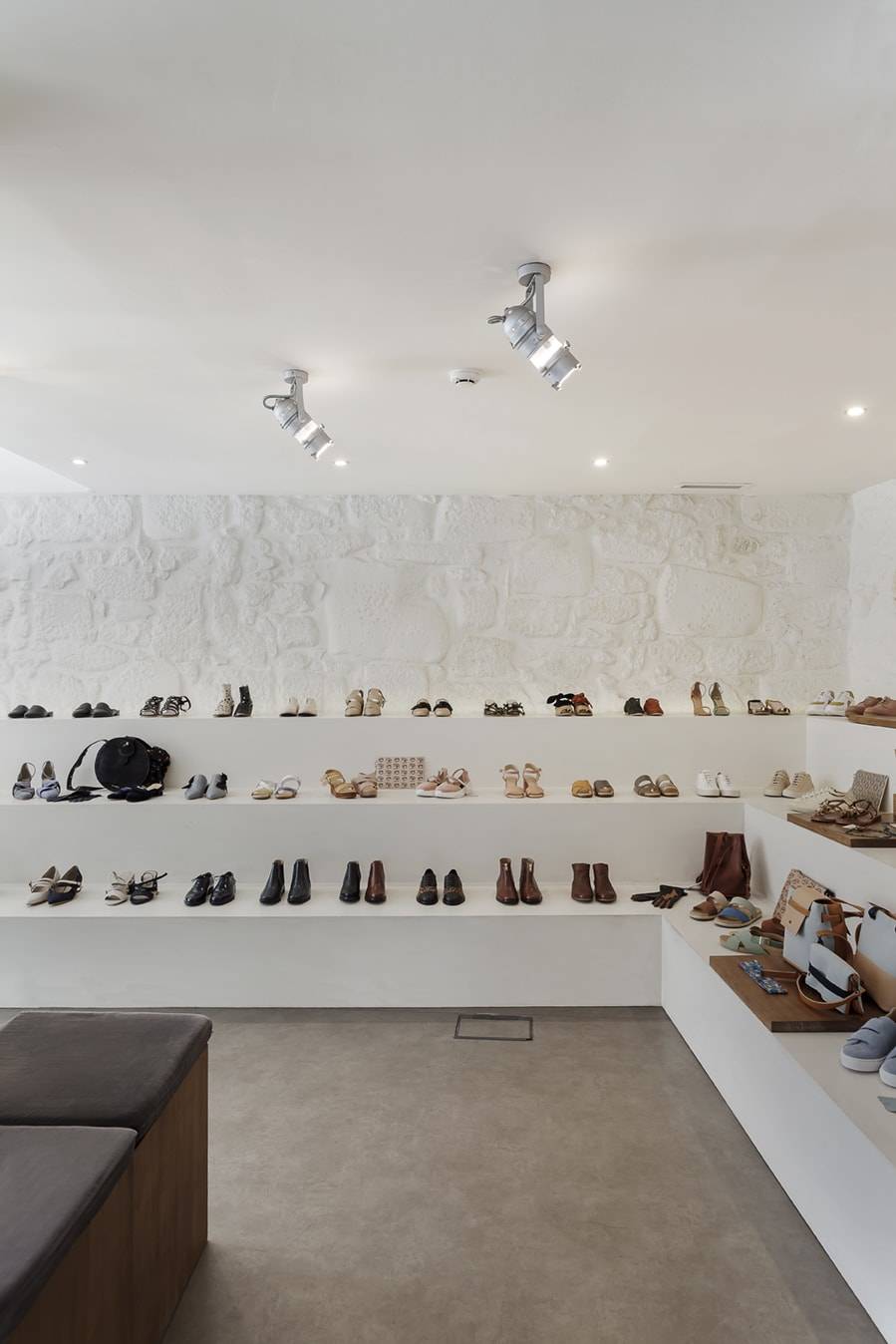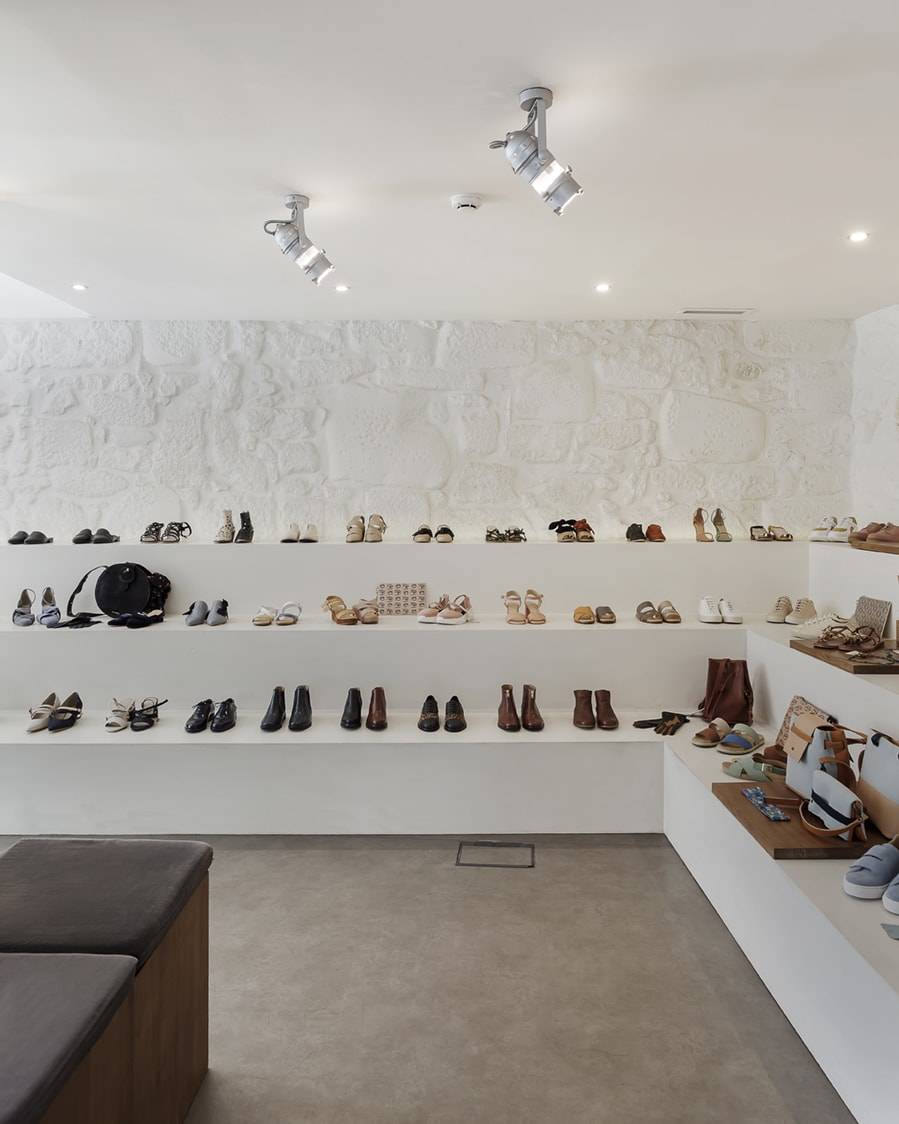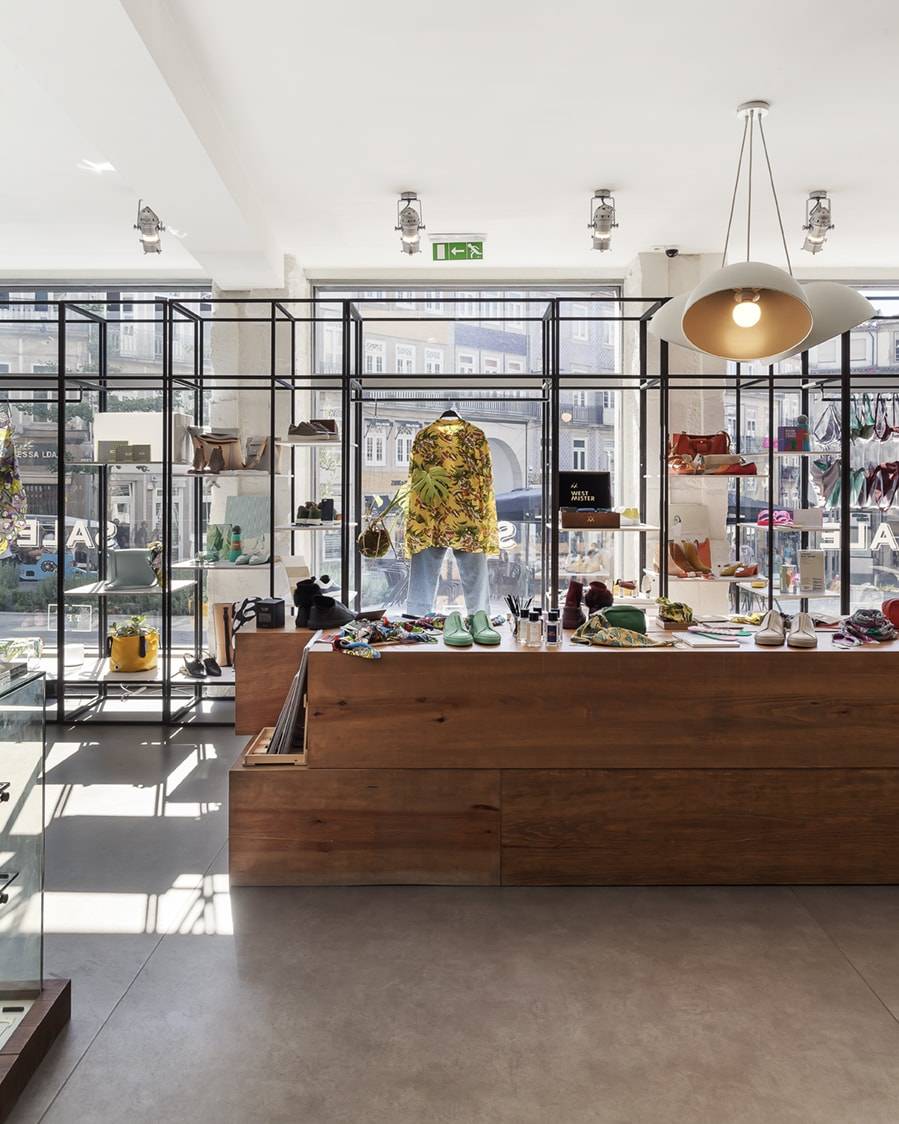 Our dedicated team is always pleased to welcome visitors with high spirits, aiming to provide a comfortable and unique shopping experience.
As a complement to our service, visitors are also invited to have a seat at our communal table or at the sunny patio and take a break from their walks around Porto by enjoying specialty coffee roasted locally and fresh baked goods by our partner SO Coffee Roasters.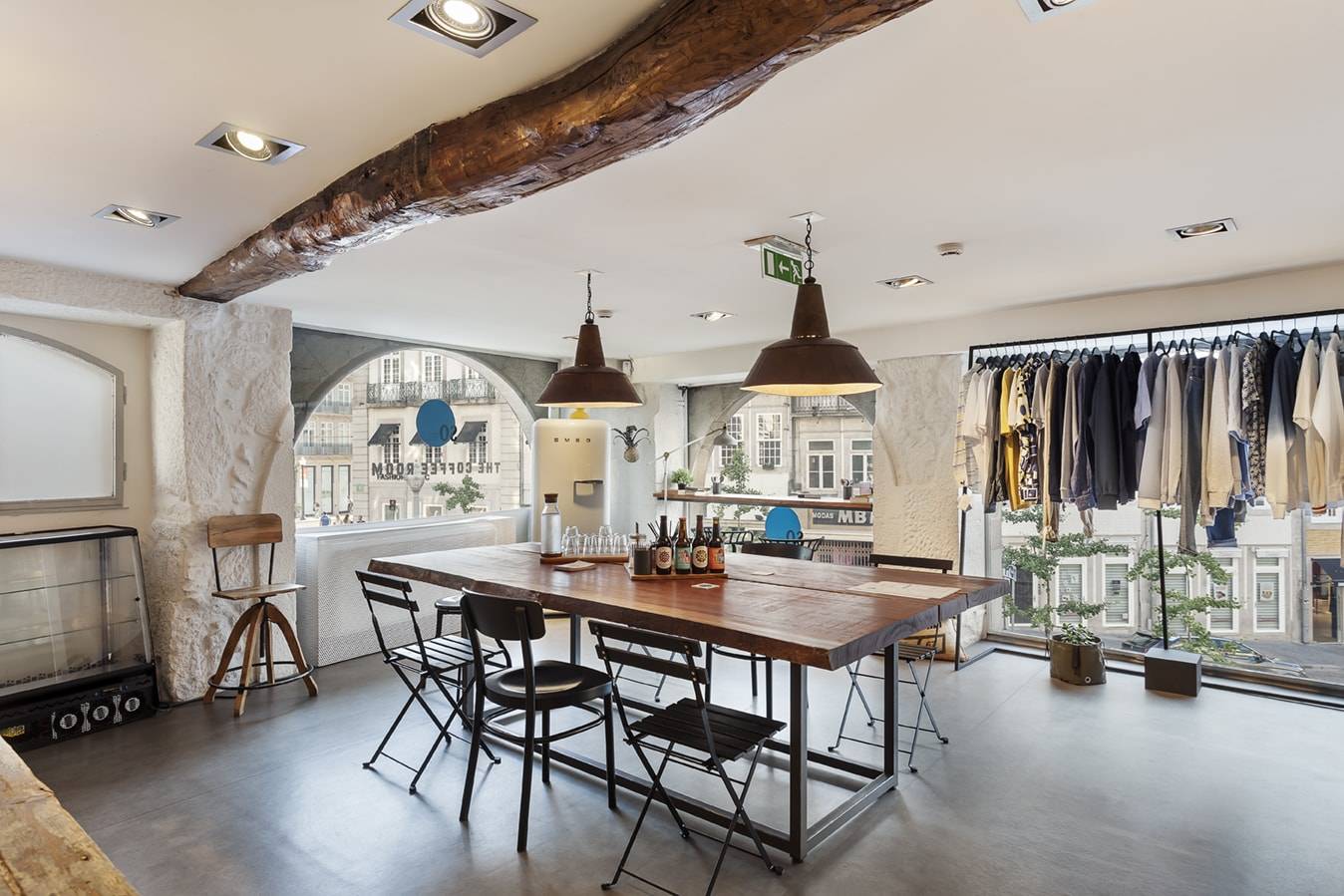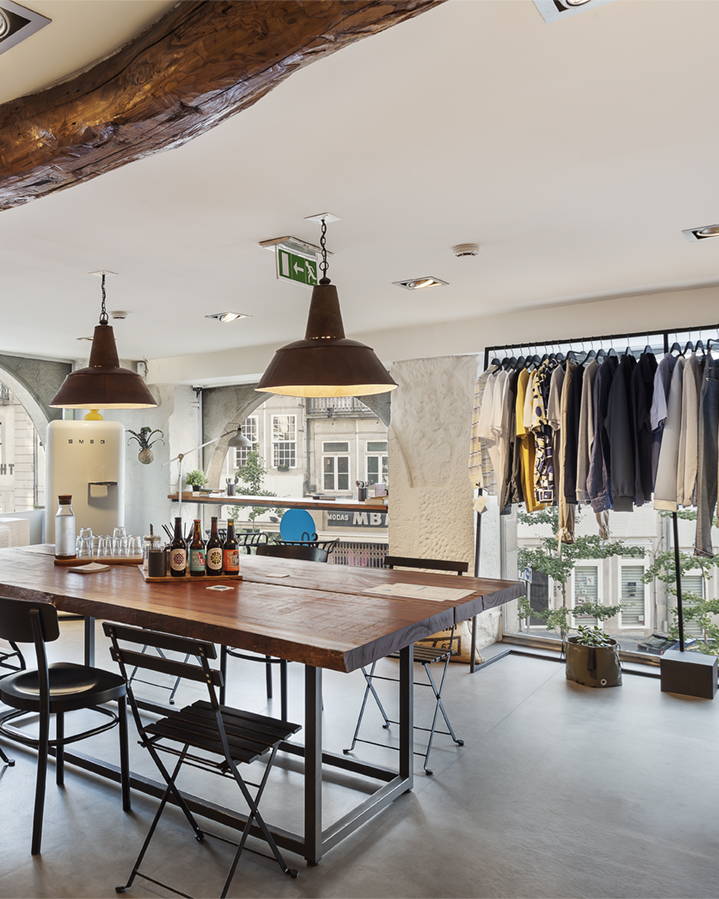 The Feeting Room Porto
Largo dos Lóios 86
Ground Floor: Womenswear
1st floor: Menswear & SO Coffee Roasters
Phone number: (+351) 22 01 10 463

"Check out the excellent local design at Feeting Room, a chic concept store selling clothes and accessories, including beautiful leather goods."
– in New York Times, 36 Hours in Porto

"Not very far from the famous Torre dos Clérigos you can find The Feeting Room, a concept store that sells precious clothing and accessories by brands from Porto."
– in Condé Nast Traveler ES, Oporto con tus amigas

"Sublime service, came here several times across two trips and just loved the team and wonderful sandals on offer here. Great women's fashion and a nice section for men upstairs as well. Thank you!"

– MaryJo via Google Reviews

"A nice store in a top location within the City centre. They sell some of the best portuguese fashion brands and have a very friendly staff."

– Mafalda via Google Reviews

You are in advanced mode.
You can turn it off in left sidebar. To use advanced options, you will need to enter your own Google Maps API Key.
Get Google API Key
Monday to Wednesday: 10am-8pm
Thursday to Saturday: 10am-9pm
Sunday: 11pm-8pm
Free wi-fi
Gift wrapping
Credit and debit card
Pick-up in store
Pick to ship
Subway Line D at São Bento stop
10min walk from Trindade subway stop
Any train to São Bento railway station
Brands available at The Feeting Room Porto:
+ 351 · Afield · Ambitious · American Vintage · Ana João Jewelry · Anerkjendt · António · Ashley Marc Hovelle · BAM · Barbarossa · Berriblue · Blooming Walls · Brixton · Bruno Albuquerque · Bymyside · Carla Pontes · Carolina Curado · Castañer · Champion · Chill Chain · Citadin Shoes · Clash Fragrances · Clay's Shoes · Cluoh · Commune de Paris 1871 · CORELATE · Cotton City Lisbon · Cuisse de Grenouille · Daniel Wellington · Darkside Eyewear · Delikatessen · Duarte · Elleonor · Escuyer · Exceed Shoe Thinkers · FA VO · Fair Retail · Femi Stories · Fine & Candy · FIU - Jardins Suspensos · Fox Haus · Freakloset · FRNCH · G82 Jewelry · Gladz · Gonçalo Peixoto · Han Kj0benhavn · Himitsu · House of Sunny · Hysteria by Happy Socks · Ines Telles Jewelry · Inlu · Insane In The Rain · JAK · JJ Heitor · Joana Santos Jewellery · Lemoke · Lemon Jelly · Litoral · LSQ Shoes · LUCI · Luis Carvalho · Lund London · Lutreet · Manitou Amsterdam · Manjerica · Maria Maleta · Marias do Mar · Mishmash · MMUTT · Mondala · Monsieur Lacenaire · Native Union · Native Youth · NÄZ · Nobrand · NTH - Nothing To Hide · NUUK · OBEY · OBI Clothing · Ocelot Chocolate · Officina Lisboa · Only2Me · Orate Officine · Orzhaus · Paisie · Palazzo VII · Pallas · Papillon - London Cosmetics For Men · Papiroga · Paulo Neves · Perks · PEZ · Poente Eyewear · R Home Atelier · Rains · RVLT · Salinas · Six Edges · Smiski · Sneakers ER · Sonny Angel · Sopro Jewellery · Sunny Life · Susana Bettencourt · Tea & Oatcakes · The Board · The Red Wolf · Tiwel · Turtle Shoes · Type · Vertical L'Accessoire · ViraRetro · Walking Sticks · Wasabi · Weekend Barber · Westmister · WETHEKNOT · Wise · Wolf & Son · Yako & Co.