The Feeting Room - House of Labels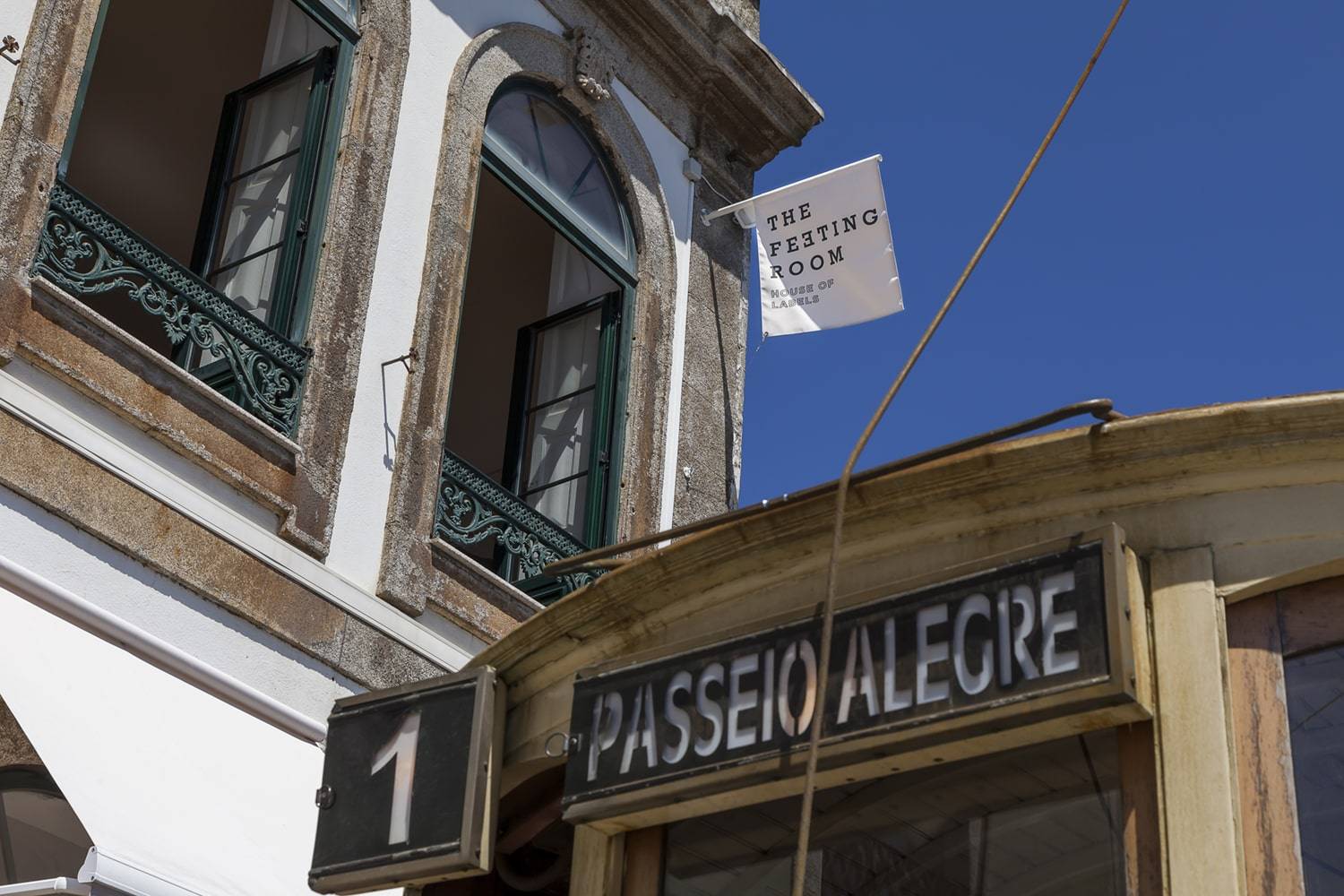 Em Junho de 2020 abrimos o nosso terceiro espaço na Rua do Passeio Alegre no Porto, na Foz, onde o rio Douro encontra o mar.

Mesmo à saída do elétrico, numa antiga mansão de dois andares, descobrimos o lugar ideal para dar vida a uma nova abordagem de concept store. Apelidámos esta casa para as marcas independentes e locais de "House of Labels".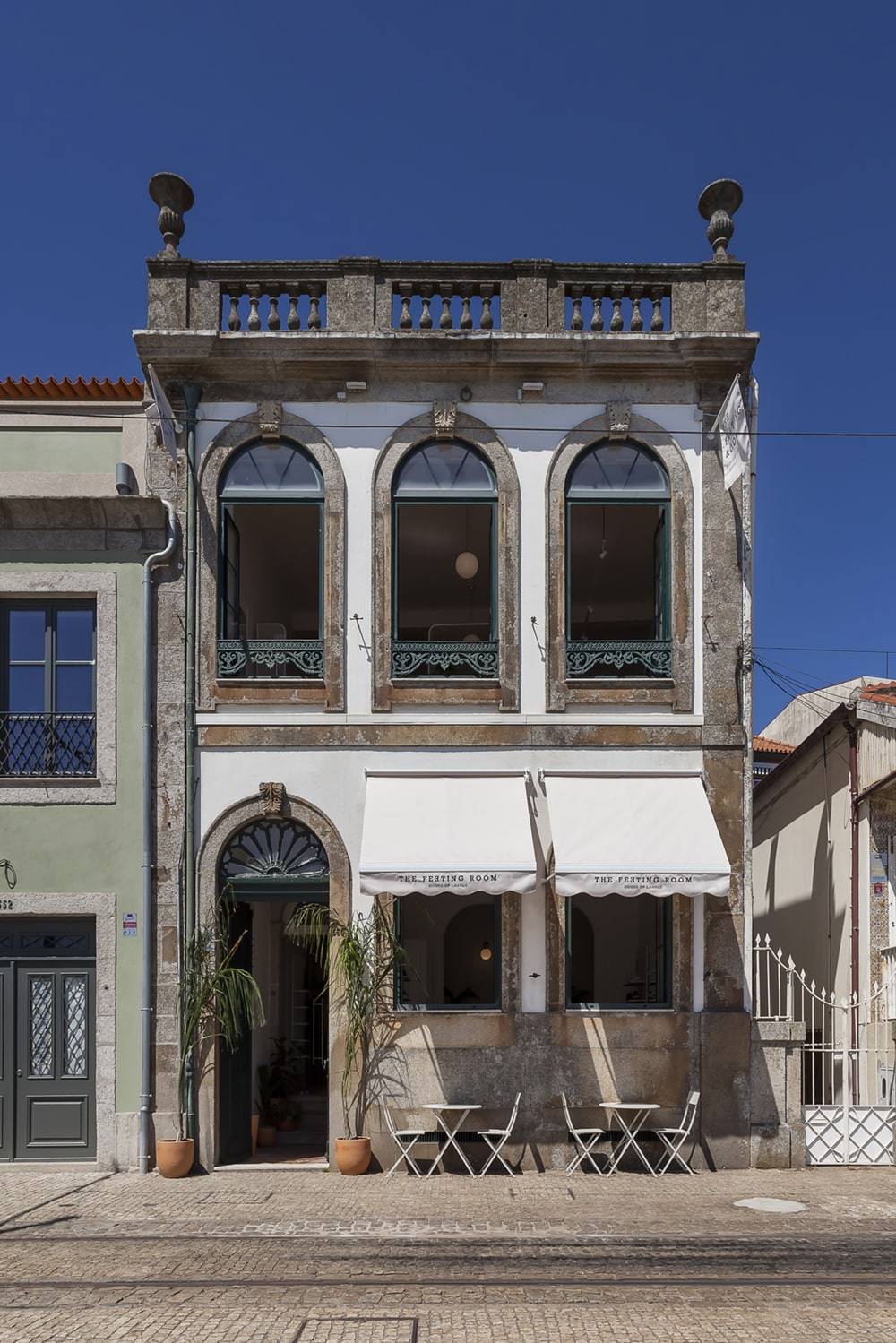 Entre designers portugueses e nomes internacionais emergentes, selecionámos um repertório conciso mas abrangente, incorporando vestuário, calçado, joalharia, acessórios de pele, cerâmica e outros objetos de design. Uma novidade aqui é a gama de roupa, sapatos e acessórios para bebé e criança, que pode ser vista num colorido "quarto de brincar" no segundo piso.
Através de expositores dedicados e complementados com informação, cada marca é destacada de forma individual e com foco na sua história e produtos. A nossa equipa, formada com conhecimentos técnicos sobre cada artigo, está preparada para adaptar a experiência aos gostos e necessidades de cada visitante, apoiando numa decisão de compra mais informada.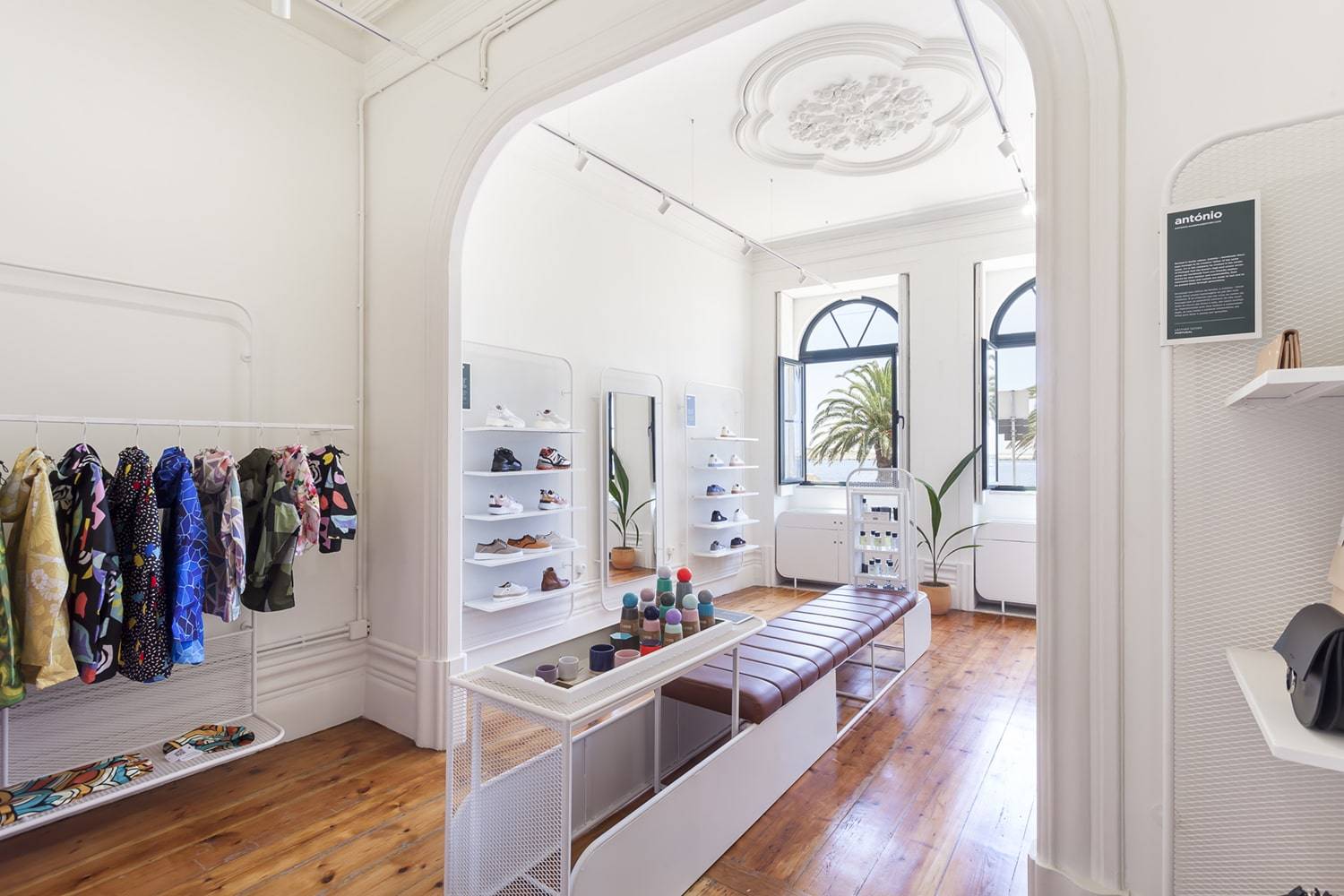 Para um plano de fim-de-semana completo, sugerimos um delicioso brunch na área de cafeteria ou no pátio interior. Estes espaços relaxantes são onde o nosso parceiro Negra Café serve refeições ligeiras e cocktails, a combinação perfeita para abrir o apetite à descoberta da nossa coleção ou a um passeio na zona circundante.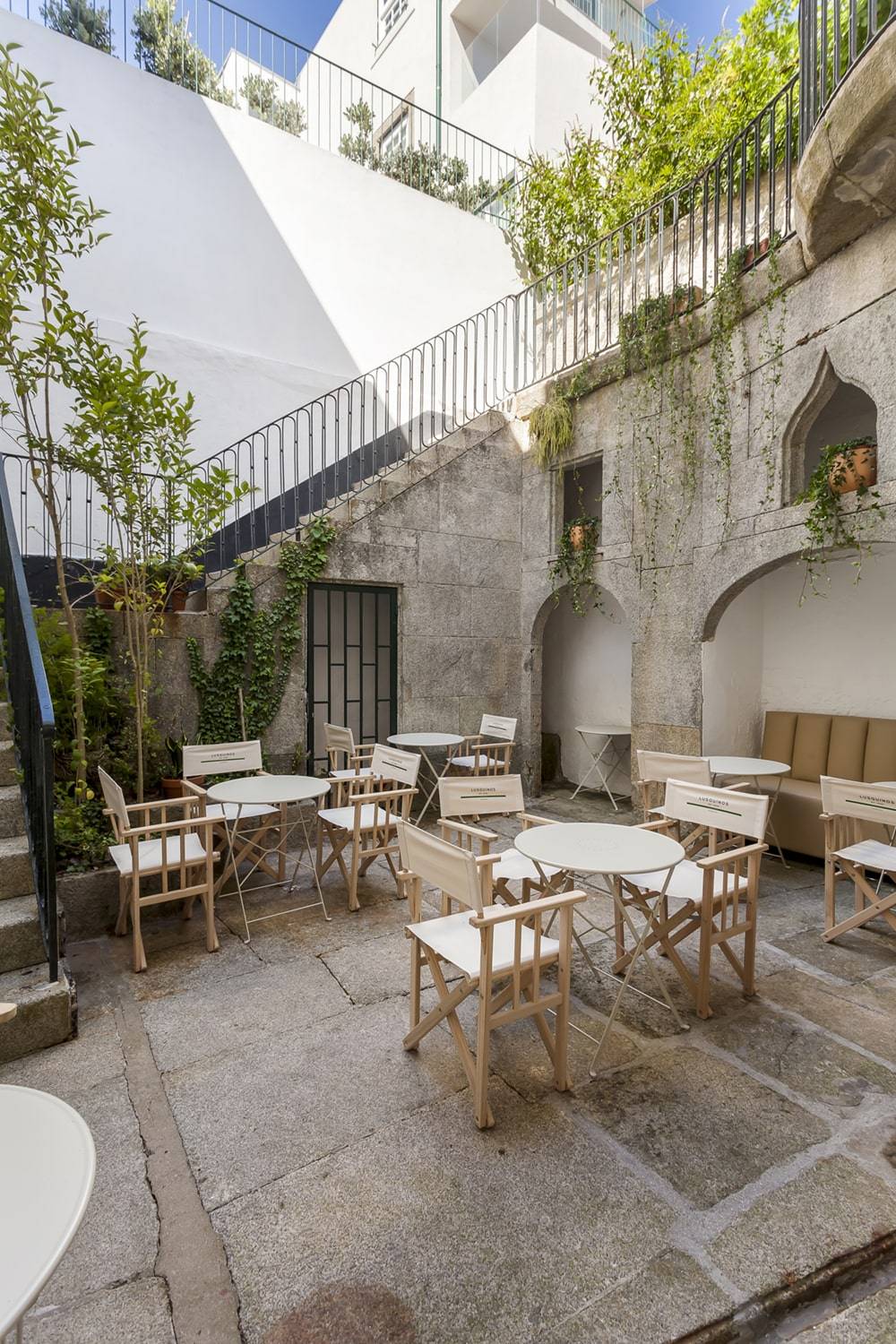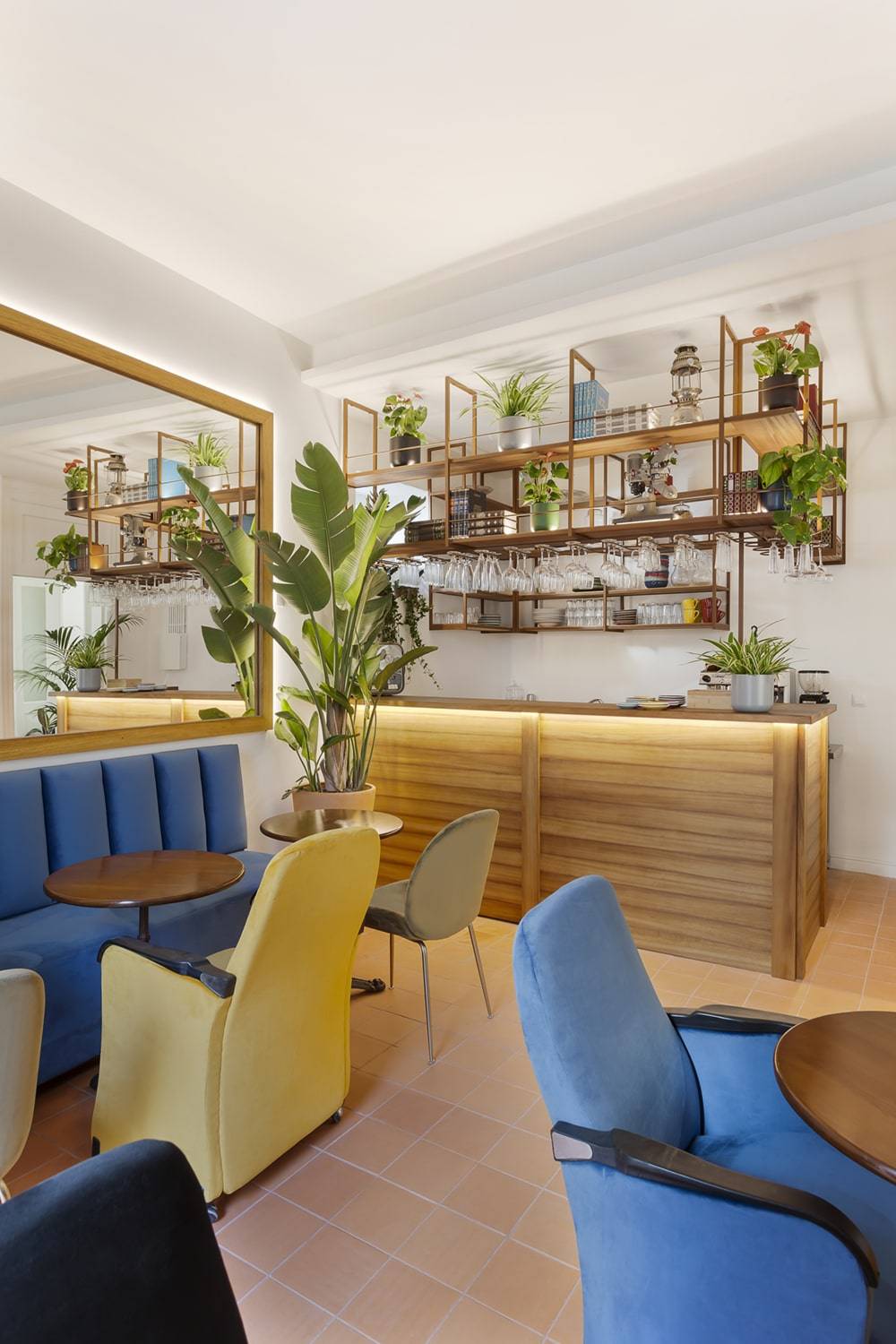 The Feeting Room Porto
Passeio Alegre 550
R/C: Calçado e Acessórios, Negra Café
1º Piso: Roupa e Acessórios, Coleção de Criança
Telefone: (+351) 22 617 50 50

You are in advanced mode.
You can turn it off in left sidebar. To use advanced options, you will need to enter your own Google Maps API Key.
Get Google API Key
Wi-fi gratuito
Embrulho de presentes
Cartão de crédito e débito
Recolha em loja
Elétrico linha 1 - terminal Passeio Alegre
Autocarro 500 ou 202 - paragem Passeio Alegre

Marcas disponíveis na The Feeting Room House of Labels:
+351 · A-line · Anna Westerlund · António - Handmade Story · Barn of Monkeys · Bruáa · Carapau · Carolina Curado · Castañer · Clash Fragrances · Clay's Shoes · Coup d'État · Dulis · Edmmond Studios · Exceed Shoe Thinkers · Far Afield · Fiu Jardins Suspensos · FRNCH · G82 Jewelry · Guaja · Hey Soleil · Hysteria by Happy Socks · Inês Telles Jewelry · Insane in the Rain · JAK · Lemon Jelly · Lund London · Minois Paris · Nobrand · only2me · OWL Paperlamps · Pied Rougia · Sanjo · Sopro Jewellery · Tosca Lab · wetheknot · Westmister · Wise · Wolf & Rita · Yako & co.